Citizens Have Big Concerns
Problems with Utility-Scale Solar Power Facilities
What do we all REALLY KNOW?  Don't RUSH the Critical Thinking, Serious Debate and Decisons that will irreversibly impact our Counties, State, Nation and World …
1) Ted Talks – Michael Shellenberger on Why Renewables Can't Save the Planet
Environmentalists have long promoted renewable energy sources like solar panels and wind farms to save the climate. But what about when those technologies destroy the environment? In this provocative talk, Time Magazine "Hero of the Environment" and energy expert Michael Shellenberger explains why solar and wind farms require so much land for mining and energy production, and an alternative path to saving both the climate and the natural environment.
Michael Shellenberger is a Time Magazine Hero of the Environment and President of Environmental Progress, a research and policy organization. A lifelong environmentalist, Michael changed his mind about nuclear energy and has helped save enough nuclear reactors to prevent an increase in carbon emissions equivalent to adding more than 10 million cars to the road. He lives in Berkeley, California.
This talk was given at a TEDx Talk "Why Renewables Can't Save the Planet" using the TED conference format but independently organized by a local community.  Michael has also authored an environmental policy best seller book"Apocalypse Never: Why Environmental Alarmism Hurts Us All"
2)  Physicist Steven E. Koonin – The "Politics" of Climate Change
As world leaders prepared to attend the 2021 United Nations Climate Change Conference in Glasgow, there was mounting pressure for governments to apply a net zero energy policy by 2050.
In this interview (its lengthy but excellent and well worth the watch), former Prime Minister of Austrailia John Anderson, talks with Steve E. Koonin, a theoretical physicist and policymaker, about the future of energy and the politics of climate change. Steve reflects on how the politicisation of climate science has led to a lack of transparency regarding climate statistics.
3)  Physicist Steven E. Koonin – Climate, Energy, 'Crisis' and Transition
An in-depth discussion of the future of climate and energy policy, featuring AEI's Steven E. Koonin, who is the author of "Unsettled: What Climate Science Tells Us, What It Doesn't, and Why It Matters" (BenBella Books, 2021), and Rapidan Energy Group's Robert McNally, author of the award-winning book "Crude Volatility: The History and the Future of Boom-Bust Oil Prices" (Columbia University Press, 2017).
The intereview covers the state of climate science as portrayed in "Unsettled" and the United Nation's "Sixth Assessment Report," the projected economic impacts of a changing climate, the recent energy crisis in Europe, the feasibility of the Joe Biden administration's climate and energy proposals, and prospects for a rapid and successful energy transition.
4) Brian Gitt on Solar's Dirty Secrets:  How Solar Power Hurts People and the Planet
Brian Gitt shares how renewable energy are harming humans and the environment.  As an individual who championed renewable energy for over two decades—first as executive director of a green building non-profit, then as CEO of a consulting firm specializing in clean energy, and most recently as founder of a cleantech startup. He thought his efforts were helping to protect the environment, but in his own words… "I was wrong".
5) Physicist Mark P. Mills – What's Wrong with Wind and Solar
Mark P. Mills, a physicist, is a Manhattan Institute senior fellow, a faculty fellow at Northwestern University, and partner in Montrose Lane (an energy-tech venture fund) talks about wind and solar renewables.
"All sources of energy have limits that can't be exceeded. The maximum rate at which the sun's photons can be converted to electrons is about 33%. Our best solar technology is at 26% efficiency. For wind, the maximum capture is 60%. Our best machines are at 45%. So, we're pretty close to wind and solar limits. Despite PR claims about big gains coming, there just aren't any possible. And wind and solar only work when the wind blows and the sun shines. But we need energy all the time. The solution we're told is to use batteries. Again, physics and chemistry make this very hard to do.
Putting aside the economics, if your motive is to protect the environment, you might want to rethink wind, solar, and batteries because, like all machines, they're built from nonrenewable materials."
6) Alex Epstein Founder & President of the Center for Industrial Progress – Can We Rely on Wind and Solar Energy?
Is "green" energy, particularly wind and solar energy, the solution to our climate and energy problems? 
The basic problem is that sunlight and wind as energy sources are both weak (the more technical term is dilute) and unreliable (the more technical term is intermittent). It takes a lot of resources to collect and concentrate them, and even more resources to make them available on-demand. These are called the diluteness problem and the intermittency problem.
And as big a problem as diluteness is, it's nothing compared to the intermittency problem. This isn't exactly a news flash, but the sun doesn't shine all the time. And the wind doesn't blow all the time. The only way for solar and wind to be truly useful would be if we could store them so that they would be available when we needed them. You can store oil in a tank. Where do you store solar or wind energy? No such mass-storage system exists. Which is why, in the entire world, there is not one real or proposed independent, freestanding solar or wind power plant. All of them require backup. And guess what the go-to back-up is: fossil fuel.
7) Kansas State Senator Mike Thomspon, Chairman of the Kansas Utilities Committee and Meteorologist – Energy Issues and Renewables
Paying close attention to the lessons our global neighbors are learning from renewable energy projects that are already online is important. 
Mike has studied energy issues for many years. As renewables started coming online in Europe, it was clear that the impacts of renewable energy began causing blackouts, energy poverty and increased costs for electricity.  What we learn from observing renewable energy issues in Europe  is critical if we want to avoid having the same happen across the US and here in the state of Kansas.
We do not want to make hasty, ill advised decisions around renewable energy…pay attention, be informed, find valid sources of information, evaluate all opinions and points of view…then make your own informed decisions.
8)  Additional Authoritative Publications
Physicist William Happer
It is really hard to grasp and understand the science of climate. One of the best explanations is this from William Happer, in this white paper he explains that with the current global CO2 levels, there isn't enough infrared radiation in the spectrum that CO2 absorbs to make any difference in our temperature, as that spectrum is being fully absorbed now. Plus it only takes about 20 ppm to absorb most of the CO2 in the spectrum…and after that it pretty much flatlines.
William Happer is an American physicist who has specialized in the study of atomic physics, optics and spectroscopy. He is the Cyrus Fogg Brackett Professor of Physics, Emeritus, at Princeton University, and a long-term member of the JASON advisory group, where he pioneered the development of adaptive optics.
---
Physicist Richard Lindzen
Richard Siegmund Lindzen is an American atmospheric physicist known for his work in the dynamics of the middle atmosphere, atmospheric tides, and ozone photochemistry. He has published more than 200 scientific papers and booksd to grasp and understand the science of climate.  In this white paper Dr. Lindzen addresses greenhouse and global warming misconceptions.
---
Physicist Steven E. Koonin
Steven E. Koonin is an American theoretical physicist and director of the Center for Urban Science and Progress at New York University. He is also a professor in the Department of Civil and Urban Engineering at NYU's Tandon School of Engineering.  From 2009 to 2011, he was Under Secretary for Science, Department of Energy, in the Obama administration. Steven Koonin is the also the author of "Unsettled – What Climate Science Tells Us, What It Doesn't, and Why It Matters".
"Surging sea levels are inundating the coasts."
"Hurricanes and tornadoes are becoming fiercer and more frequent."
"Climate change will be an economic disaster."
You've heard all this presented as fact. But according to science, all of these statements are profoundly misleading.
When it comes to climate change, the media, politicians, and other prominent voices have declared that "the science is settled." In reality, the long game of telephone from research to reports to the popular media is corrupted by misunderstanding and misinformation. Core questions— about the way the climate is responding to our influence, and what the impacts will be—remain largely unanswered. The climate is changing, but the why and how aren't as clear as you've probably been led to believe.
---
Intergovernmental Panel on Climate Change (IPCC) REPORT
Created in 1988 by the World Meteorological Organization (WMO) and the United Nations Environment Programme (UNEP), the objective of the IPCC is to provide governments at all levels with scientific information that they can use to develop climate policies. IPCC reports are also a key input into international climate change negotiations. The IPCC is an organization of governments that are members of the United Nations or WMO. The IPCC currently has 195 members. Thousands of people from all over the world contribute to the work of the IPCC.
Other Citizens' Utility-Scale Solar Concern Topics
County and City Government Impacts
This section contains concerns over tax abatements for Industrial Utility-Scale Solar Developments, unreliable dispatchable electricity (energy insecurity), increased electrical rates, county staffing and administration challenges, negative impact on long-term economic growth of counties.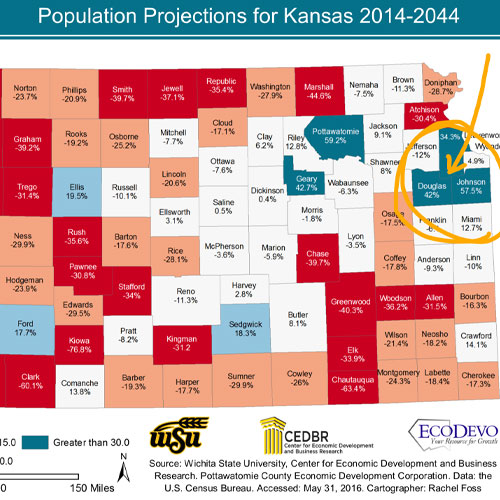 Property Valuation Impacts on Surrounding Properties
This section contains comments on Utility-Scale Solar and what has been observed and studied with regards to negative impacts to surrounding property values.  Content was curated from Appraisal experts, property value research studies (not many out there since large scale industrial solar power facilities near human populations/homes, within less than 1 mile, is a new concern).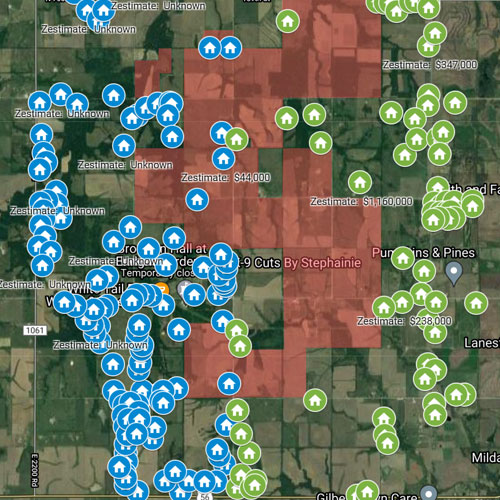 Heath and Safety Concerns
This section contains discussion on fire risk hazards related to large lithium-ion battery energy storage systems, inverters and solar arrays.
Also health concerns around Utility-Scale Solar noise, glint and glare and long-term exposure to low-level radiation produced by EMFs (electric and magnetic fields) from concentrated Utility-Scale Solar inverters, transmission lines and battery storage facilities in close proximity to and in some cases surronding homes.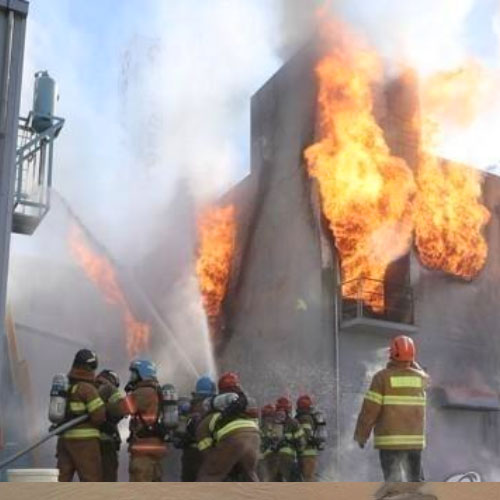 Stormwater and Erosion Control
Increased stormwater runoff from utility scale solar facilities during
both the construction phase and ongoing operations is a serious issue. During construction the land is scraped of vegetation and bare ground is exposed to rain and wind. Stormwater runoff will result in costly erosion, flooding and sediment buildup causing harm to connecting tributaries, eco-systems and landowners.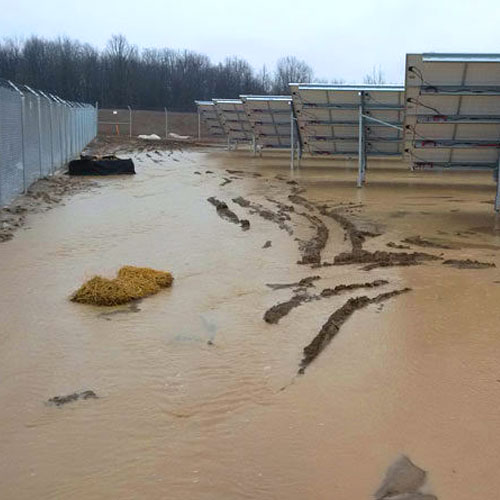 Videos
This section contains a collection of videos, spanning all topics.  If you don't like to read articles these videos are helpful in explaining many of the concerns outlined above.  Additionally you will find comments from both Douglas and Johnson County, KS Concerned Citizens and past County Planning Commission Public Meetings.